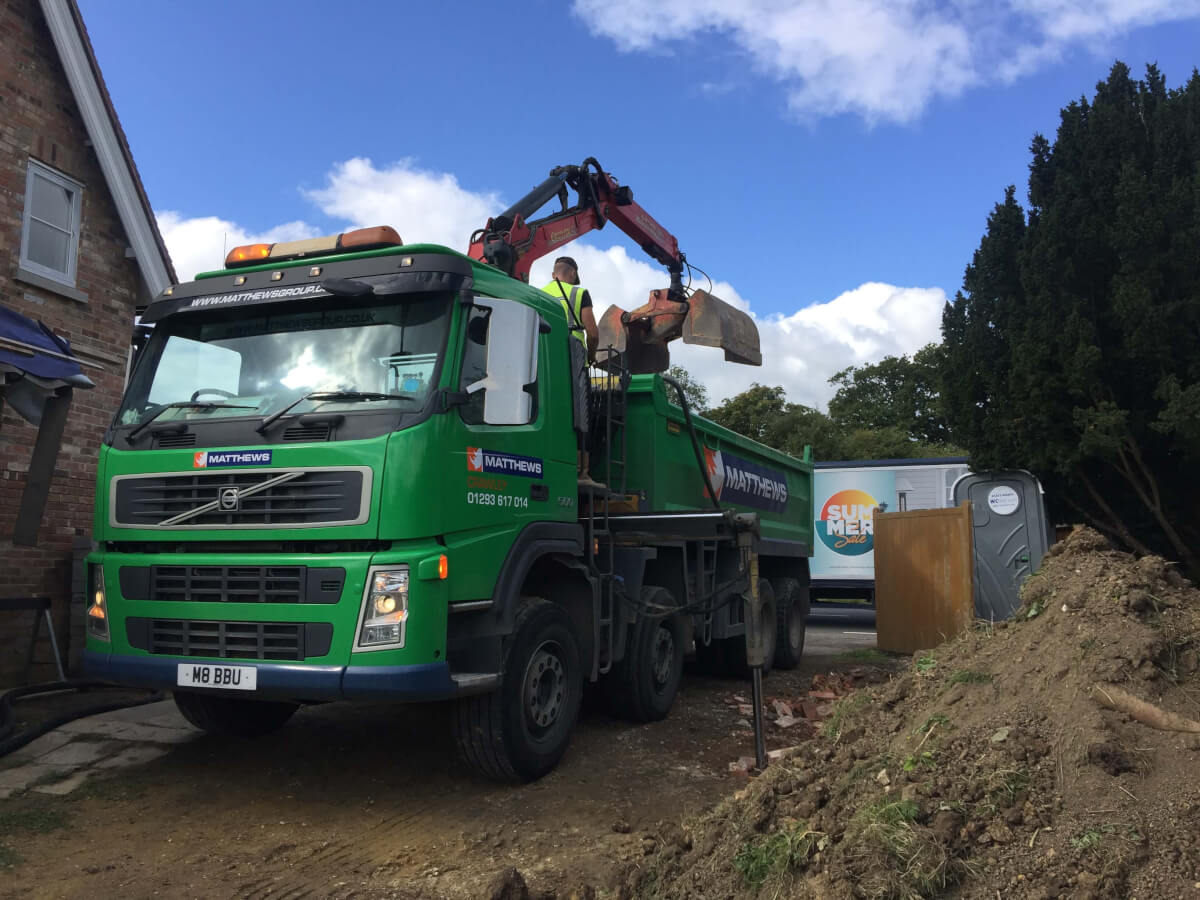 ---
Grab Lorry Hire in the South East of England
If you're located in the South East of England and need grab lorry hire services, you're in luck! Our company, Let The Digger Do It, provides reliable and professional grab lorry hire services across the region. With years of experience and a fleet of well-maintained grab lorries, we are your go-to partner for waste removal.
What is Grab Lorry Hire?
A grab lorry, also known as a grab truck, is a versatile vehicle equipped with a hydraulic arm and grab bucket for loading and transporting various materials, including construction waste, garden waste, soil, rubble, and more. These lorries are a popular choice for waste removal due to their speed and efficiency.
Benefits of Grab Lorry Hire
1. Quick and Efficient Waste Removal
One of the primary advantages of grab lorry hire is its speed and efficiency in waste removal. The hydraulic arm can reach and collect materials from hard-to-reach places, making the process much quicker than manual loading or using skip bins.
2. Versatility
Grab lorries can handle a wide range of materials, from heavy construction debris to green waste. This versatility makes them ideal for various projects, including landscaping, construction, demolition, and garden clearance.
3. Cost-Effective
When compared to other waste removal methods, grab lorry hire often proves to be more cost-effective. You only pay for the amount of waste collected, reducing the risk of overpaying for unused space in a skip bin.
4. Reduced Labor
With a grab lorry, you require fewer laborers for waste removal, resulting in additional cost savings. The hydraulic arm can do the heavy lifting and loading, reducing the manual labor needed.
5. Environmentally Friendly
Many grab lorry hire companies prioritize recycling and responsible waste disposal. They will take your waste to licensed recycling facilities, ensuring that as much as possible is recycled and diverted from landfills.
Why Choose Let The Digger Do It ?
Experienced Team: Our team of experts has extensive experience in waste removal and disposal, ensuring your project runs smoothly.
Prompt Service: We understand the importance of timely waste removal. Count on us for quick response times and efficient services.
Environmentally Conscious: We are committed to environmentally friendly practices, prioritizing recycling and responsible disposal.
Competitive Pricing: We offer competitive rates and transparent pricing, so you know exactly what you're paying for.
Don't let waste clutter your property or job site any longer. Contact Let The Digger Do It for grab lorry hire services in the South East of England today!
Contact Us
For inquiries or to schedule grab lorry hire services, please contact us at:
Let us handle your waste removal needs efficiently and affordably. Choose Let The Digger Do It for grab lorry hire in the South East of England!